Taking the helm: part 1

Do you stick to the schedule? It might be the time to invest in a management franchise
Matthew Capp - Anytime Fitness
Matthew worked as an institutional stockbroker for more than 20 years and a hedge fund manager for four years before becoming a franchisee in 2016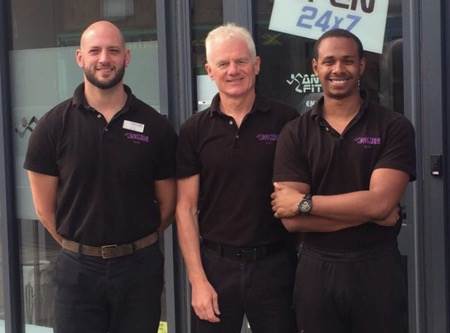 Why did you go down the franchise route? And why did you choose Anytime Fitness?
A few years ago I decided I wanted to do something completely different, and running my own business had always been an ambition. I was confident my skillset would hold me in good stead for some things, including recruitment, marketing, finances and accounts. However, I felt I needed the support and systems of an established model. I was also aware that there were things I needed help with, including property and legal negotiations, IT systems, website design and, most importantly, the strength of a successful brand. Therefore, the franchise route made most sense.
What training and support did you receive initially and ongoing?
I had support from Anytime Fitness from the very start. First of all, finding a suitable site, then the design of the site with our suppliers, negotiating the lease and in applying to the local authority for the relevant planning approval. We received a number of days' training prior to opening, covering such things as sales, marketing and IT systems (very important for a 24- hour gym).
Have you faced any challenges?
The main challenges I've faced were prior to opening. We had a difficult time in the fit-out process, getting water and electricity connections – this took a huge amount of time and effort. Since we started trading things have run reasonably smoothly. There is, of course, the constant pressure of making sure the business continues to perform. Complacency is dangerous, I believe.
Would you recommend Anytime Fitness to others seeking to run a franchise?
I would recommend the Anytime Fitness franchise opportunity, with the correct site and some hard work it can be very rewarding.
What are your plans for the future?
I am content with owning and running the Ruislip gym; it is both very enjoyable and rewarding. I may look to open another in the future...
---
Charles Folkes - Caremark
Having worked in hotel management for 13 years, Charles started his own catering company. Following the success of this business he subsequently owned a printing business for 12 years, before entering into his first franchise business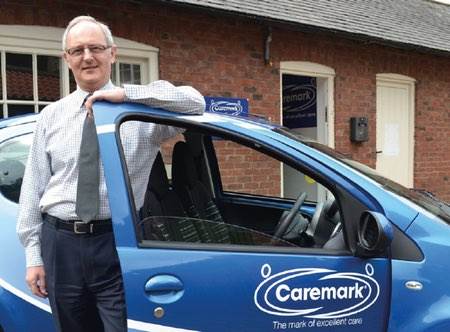 Why did you choose to go into franchising with Caremark?
The franchise model appealed to me because it is tried and tested, plus the benefits of having a support team means I feel I am in business for myself, but not on my own.
I chose Caremark because of the simplicity of the business model, which operates in a sustainable and growing market, and it allows me to give something back to the community.
The business is not capital hungry and can provide positive cashflow, eliminating the need for bank borrowing.
What has the training and support been like, both initially and ongoing?
I joined the Caremark franchise early on in its evolution and my training reflected theneeds of the industry at that time and was fine, as was the support. As legislation has changed over the years so has the training and ongoing support to meet the needs of the industry and it is now even more robust than when I began.
What do you feel are the benefits of running a management franchise like Caremark?
If you build a good team and people buy into your culture, it is very satisfying to see the business grow and develop. I am now at a stage in the business whereby I have a degree of freedom, because my management team is very capable of running the business on a dayto- day basis. My role now is more strategic and focuses on ensuring the team has the resources and support.
Are there any standout moments since you started franchising?
Getting onto our Local Authority framework about six years ago was a breakthrough, as it took longer than anticipated. Also, reaching 4,000 hours of care delivery per week was another big milestone and also pretty satisfying!
What marketing and promotional tools do you use to grow your franchise?
In the first year, I made contact with every person and organisation who had any potential to put business our way in the local community. For example, I presented to organisations like the MS Society and we still have customers today on the back of that work. Now we are established, most of our referrals are based on reputation and word of mouth.
Check back next week for Part II, or if you can't wait, read the full feature in our eMagazine.
You may also be interested in...