2018 Franchise Marketing Awards Winners Are Announced
     SPONSORED BY: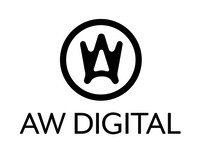 We would like to say a huge congratulations to all the finalists and winners this year!
Over the past 13 years, the Franchise Marketing Awards have become one of the industry's most highly-coveted accolades. They are renowned for celebrating innovative campaigns and effective marketing support offered by franchisors to their franchisees. 
Judged by an independent panel of experts, the awards are open to all franchisors that operate an ethical franchise and can demonstrate marketing excellence.
This year's awards were sponsored by AW Digital, a highly dedicated, skilled and reliable IT Support company. For over 25 years, AW Digital has provided one of the UK's biggest franchise brands with dependable IT support services and expertise on a daily basis. Their technical specialists will help design and support all of your business IT requirements, from tailored infrastructure (hardware and software) through to network security, bespoke software development, EPOS systems, Servers, Storage and Digital Marketing. By partnering with them, they will ensure that you can focus on generating more revenue streams for your business and make it as efficient, secure and profitable as possible.
Click here for the full list of finalists and winners.
The winners, who have earnt recognition for their highly effective and innovative marketing campaigns, are listed below: