Join 2023's most Outstanding Home Care Franchise Network, Radfield Home Care; Experts in the business of care
 
Discover the opportunities at Radfield Home Care, the only home care brand that has won a prestigious Princess Royal Training Award for franchisee training. Winners of five awards at the 2023 Home Care Awards including Best Team Support from a National Office and most Outstanding Home Care Franchise Network, Radfield Home Care put their 40 years of sector experience to use.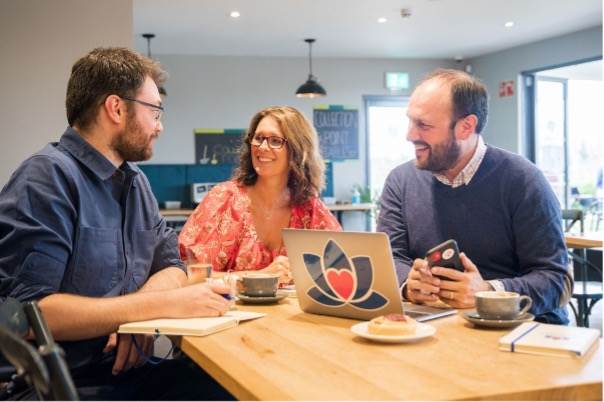 Starting your own business is a life-changing opportunity and experience. When you become a Radfield Home Care franchise partner, you become part of a national network of local care champions running their own successful, growing businesses, all backed by the Radfield team who are the experts in the business of care.

Build a profitable business that champions exceptional care in your local community.
As a Radfield franchise partner, you'll have access to a national, forward-looking and ambitious brand, proven business model and a growing network of successful businesses, to fast-track you to your own success.
 
You don't need prior experience in the care sector. Our team of experts will help you recruit a registered care manager who will take on responsibility for daily operations like care management, compliance and staffing.
 
Working together, we'll help you grow a strong, sustainable and profitable business that shapes the future of care, become a valued contributor to your community and enjoy a more rewarding life, focused on the things that matter most to you.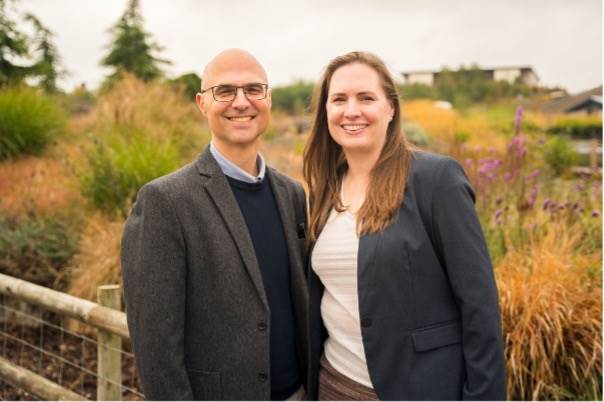 We're a purpose-driven business.
For the past 40 years, our brand has been inspired, guided and driven by a consistent purpose: To make ageing a more enjoyable and rewarding experience for all involved.
 
As Radfield co-founder Dr Hannah MacKechnie explains: "Care is amazing. Great quality care can transform a moment, a day, even a relationship. Care should be about making people feel understood, valued and supported. About enabling people to live their best life for as long as possible. That's what exceptional care means to us. It's what we grew up with in the care home our parents ran, it's how they inspired us and now we're proud to be working with outstanding franchise partners to start more businesses, with the right people, to take Radfield's high quality care out to the whole nation."
 
Running a care business can be a hugely rewarding experience in so many ways. The difference our services make to the lives of our clients and their families and the wider communities in which we operate is visible and inspiring.
 
Those moments, experiences and relationships are made possible by our Care Professionals. And they can only provide Radfield services to the high standards our brand is built on when they work for a well-led and successful business. There's no exceptional care without an exceptional business.
 
That's why at Radfield everything we do is designed to work with our franchise partners to support them in building high-performing businesses with care at their core.
 
And that's why our franchise partners know they can always rely on Radfield for exactly the right expert, tailored support and guidance they need at every stage of their business.
An investment for long-term success
Starting a franchise is an investment for the long term. The financial returns can be significant over time. Like any business, this depends on the level of effort and commitment you are able to put into growing your business, all with our expert support of course.
 
Once you've been accepted in principle into the Radfield network as a new franchise partner, you'll need to be in a financial position to make the right level of investment to get set up.
 
In order to start your business, you'll need your Radfield Home Care franchise fee of £35,000 plus VAT, along with working capital of around £60,000 to get the business up and running. That means, including VAT on the £35,000, you will need access to an initial investment of around £102,000.
 
Thanks to Radfield Home Care's well-established and recognised business model, we can make introductions on your behalf to a number of high-street banks who are willing to lend up to 70% of this initial investment.

Radfield is the expert in the business of care
We have a proven track record in setting our franchise partners up for business success from pre-launch onwards throughout their journey. We are the experts in the business of care, with a unique combination of knowledge, skills and experience that you won't find anywhere else.
With over 40 years working in care, no other home care brand has more experience in the UK care market.
We are the only home care brand whose co-founders have both medical and commercial expertise.
Both co-founders, Dr Hannah MacKechnie and Alex Green, still lead Radfield on a day to day basis.
We offer the highest level of tailored business support in the market to all our franchise partners, whether you're starting out on your journey or many years down the line.
Our National Office team has over 200+ years combined experience across the full range of specialist business development areas – including care, operations, compliance, marketing, finance, technology and people.
We provide the only franchisee training programme – The Radfield Runway - that has won a prestigious Princess Royal Training Award for investing in franchise partner success.
We are at the forefront of many of the developments in technology, often first to market in pioneering new ways to use technology to create added value.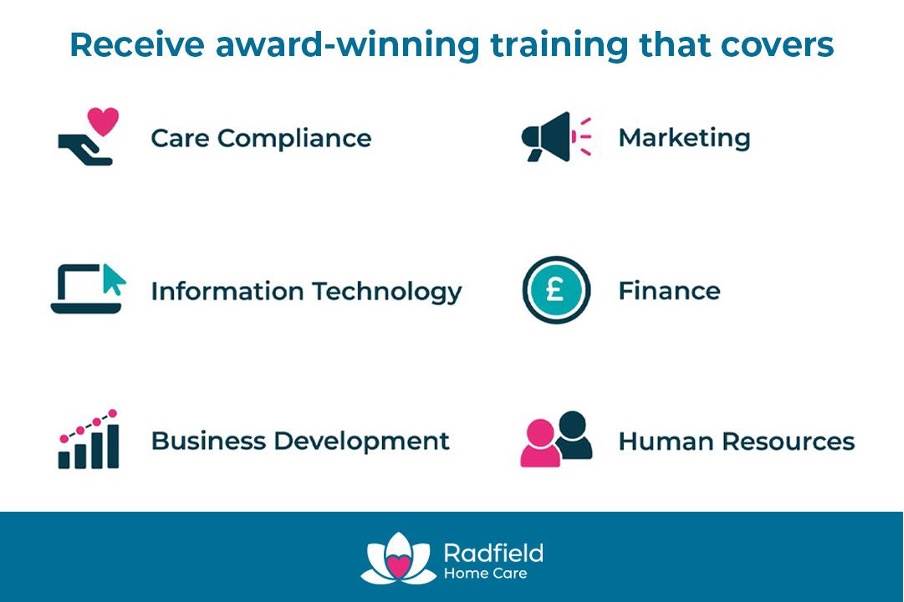 What starting a Radfield franchise means for you
We have full control of our business, which is 100% UK based. All decisions are made based on expert knowledge of what works best for the UK market - your Radfield business will be set up to succeed in your local community.
We have a very long, stable and successful trading history - the business model you're buying into is a secure and robust investment.
Our commercial expertise means you'll be equipped and empowered to launch, run and grow a strong and sustainable business of your own.
Our medical expertise means you'll be providing services that are not just fit for purpose but exceptional in impact and you'll see the value this creates for your team, your clients, your community and your business.
We constantly innovate and pioneer the use of new technologies to improve the quality of business and services, so you'll be ahead of the competition in many important ways.
We invest in ensuring our training is always best in class, and that means you'll get access to all the knowledge and skills you need to get your new business off to the strongest possible start.
We have the expertise and (crucially) the resources to tailor the support you get to your specific needs, so that you will always get the right help at the right time for you.
We work collaboratively with our fast-growing network of franchise partners, enabling you to become part of a community of other business leaders, ready and willing to share their insights and experience with you.
Here's how co-founder Alex Green sums it up: "We always love bringing new franchise partners on board because every new Radfield business that starts up is an exciting new opportunity to grow and share in success together. Hannah and I have started and run local offices ourselves, so we know what exactly it's like and we know what it takes. That's why we're committed to putting all the expertise in our team into the hands of every one of our franchise partners to ensure they have the very best support from day one and onwards on their journey. It is hard work, make no mistake, but it's also incredibly rewarding on all levels. If you're up for starting and growing your own home care business and ready to invest in your future with Radfield then we'd love to hear from you."
What our franchise partners say
"The National Office team can help with even little things that you don't necessarily think about. The support fills in all of those gaps."
 
Ed Gill, franchise partner, owner & director, Radfield Home Care York, Thirsk & Ryedale.
 
"We're genuinely delivering a good service to clients in our local community… It's an exceptional quality and I'm proud of that. It's making a massive difference to the lives of local people, while also securing the financial future of our own family."
Interested in talking in more detail to us about starting your own care business?
Easy. Just fill in the enquiry form on this page and Radfield Home Care's franchise recruitment manager will get in touch for an initial chat, answer any questions you've got and talk about the next steps.
Request Information
Ed's story
"Know your local marketplace,
and know it like the back of your hand"
Read about Ed's unique journey from Franchise Recruiter to Franchisee, a testament to his belief in the mission and model of Radfield Home Care.
Ed Gill worked for the award-winning Radfield Home Care national office for 4 years as Franchise Recruitment Manager, helping others establish their own Radfield Home Care franchise. In 2021 Ed made the bold decision to become a franchise partner himself. He has since opened Radfield Home Care York, Thirsk & Rydale, he says: "I was in a fortunate position where I've had a lot of experience doing this with other people, so I could definitely do this myself."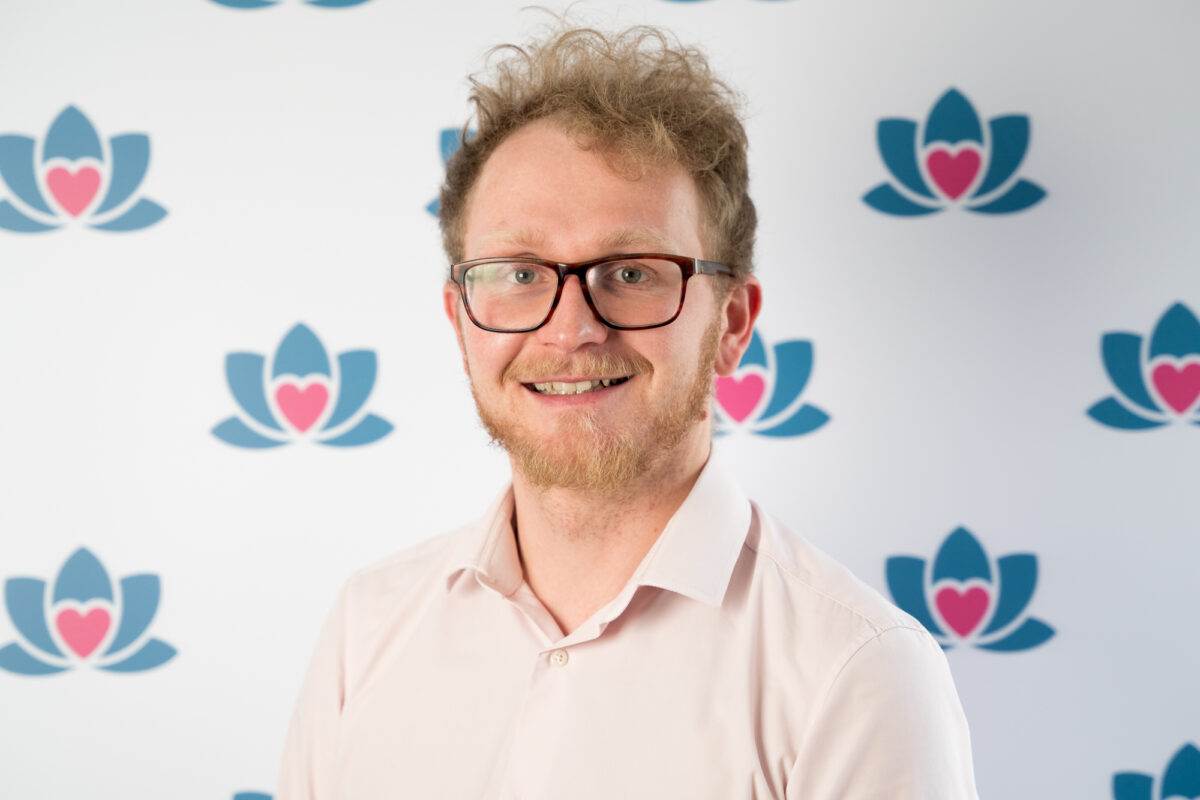 Is the support of a franchise worth the cost?
"You can build a really, really successful business being part of a franchise, so for me, it was a case of as long as the net profit is suitable, even after paying the fees, then being part of a franchise network is a no-brainer."
"The National Office team can help with even little things that you don't necessarily think about. The support fills in all of those gaps."
Would you say being part of a network has benefits for your business?
"Absolutely, one of our first clients was a referral from our neighbouring territory. I'm always referencing how we are a growing network with more than 25 locations, how we are all independent but part of the same national brand, how our nearest neighbour is over the way in Harrogate. The power of that network is really useful as it comes with a strong positive reputation."
What do you think of the new Radfield branding?
"It really helps position Radfield Home Care as an authoritative brand, a brand that is genuinely thought-leading and progressive. I think our old visual identity and website had served us very well but needed some tweaking to be ready for our next stage of growth. It takes us to a level where we are now a truly national provider, with a truly national offering, with a thought-provoking, thought-leading message."
What would you say to anyone considering starting a business in the care sector?
"I genuinely believe that to succeed in this sector that you have to be a bit of a people person. Don't get me wrong, you don't have to be the type of person who walks down the street and strikes a conversation with every person they walk past, but you have to be able and willing to want to have those conversations."
Jackie's story
"Despite already working within the social care sector, I got to the stage where I was tired of working for other organisations."
Jackie Gillen and her husband Mark opened the doors to their Radfield Home Care office in July 2018. Radfield Home Care Wakefield & Dewsbury not only provides outstanding care but is an employer of choice in the area.
Jackie had previously worked in social housing, providing sheltered housing and hostels for homeless people. She decided to launch a franchise in a step to take control of her career. Hear more about her story below...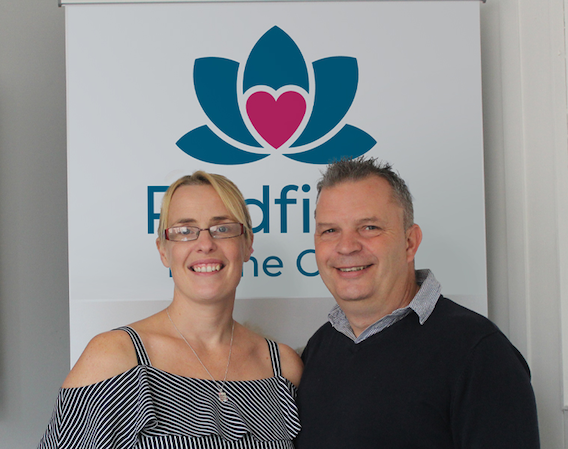 Franchise or go it alone?
"A franchise has lots of benefits and is a much safer option. I like the fact that you have all of that network of support and everything is already in place. We have somebody we can go to that we trust, who has the business background.
"Sometimes, you just need that support and it's worth its weight in gold.
Why Radfield Home Care?
"At The National Franchise Exhibition, we went around and spoke to a few other franchise companies, and Radfield just felt right. For us, it was about the ethos of the company. There is a shared vision that everyone believes in, to help people. You just feel that the values of Radfield stand out and are going to fit with your own values."
Why did you launch your business in Wakefield?
"We wanted to work within our local area and build a connected community, a big factor was that we actually live here and we care about the area. We wanted something local because my husband and I have always worked somewhere that we've needed to commute. This way, we can work locally and with a community that we already care deeply for.

"My experience has been really positive, we went around and spoke to a few other franchise companies but we knew Radfield just felt right for us."
What makes you happiest about your franchise journey?
"What makes me happiest about owning a Radfield Home Care franchise is that we're genuinely delivering a good service to clients in our local community… it's exceptional quality and I'm proud of that. It's making a massive difference to the lives of local people, while also securing the financial future of our own family."
James's story
"The cultural ethos for me was one of the main reasons to choose Radfield."


Through a recession and a global pandemic, follow James as his business thrives and achieves the coveted rating of Outstanding in his first CQC inspection.
What inspired you to start your own business?
"I looked into other roles within the same sector that I'd previously worked in but I decided that I was getting towards the tail end of my career, so it was the right time to look at building something for myself.
"I also think my background in management helped me realise that I might be able to run my
own business."
How resilient is a franchise business?
"It gives you that additional depth of backup. I suppose in a sense for me with a franchise, although you've got your independence you've also got that fall back on a depth of expertise that you wouldn't otherwise have."
What was it about Radfield Home Care that appealed?
"It was about the people and their personalities. You know you engage with people when you're part of a franchise, it's not just about the numbers and statistics, it's about the people that you work with, the people you engage with and I think all of the people in Radfield who I spoke to were genuinely nice people who live the values and demonstrated the culture I was buying in to.
"From the demand side, there is no question. There are more people living longer who will benefit from our help."
Do you find working in Home Care rewarding?
"I would say that providing care is very rewarding for me, it's about the difference that you make to people's lives and it is a genuine difference, we see that day in and day out. It's the fact that we support a lot of vulnerable people and I think we do genuinely add value to their lives and make a difference to those."