Five minutes with… Neil Randall
Published: 13 June 2019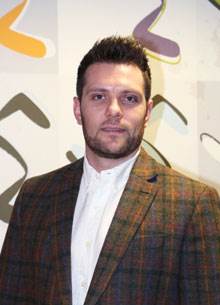 Before joining the Anytime Fitness leadership team in 2018, Neil's career spanned playing professional sport, working as a personal trainer, through to managing gyms, driving growth and becoming a regional director.
What was your childhood dream job?
I played representative sport from the age of 10, and my dream was to become a professional sportsman.
Tell us a little-known fact about you… 
I have more of a shoe and bag fetish than my wife – to her dismay I might add!
How do you relax?
I am not great at switching off, so getting some time with my wife and children, along with close friends, allows me some headspace. Getting the odd run out on the rugby or cricket pitch where I can is also a treat!
What is your holiday destination of choice?
Marrakesh - I have been a few times to both the old and new parts and love the history, but most importantly I go for the weather!
Who are your fantasy dinner party guests?
Gary Vaynerchuk, VaynerMedia founder; Jonny Wilkinson, England Rugby Legend; Malcom Gladwell, author; and Stephen Covey, the late founder and creator of The 7 Habits of Highly Effective People.
Who'd play you in the film of your life? 
Dwayne Johnson – but if only I were that cool, or in that good a shape!
What team do you support? 
I am a Harlequins rugby fan and I also follow Hampshire County Cricket Club.
What advice would you give to anyone starting out in business?
Firstly, if you are a business owner or founder, no-one will ever care as much as you do. Once you come to terms with this, it becomes a little easier to manager your own expectations. Secondly, involve and engage your teams at every stage and as much as possible – bring them closer rather than distance yourself and you'll be surprised at how much they can learn. This approach can be far more valuable than a 'death by PowerPoint'-style training session. 
How would you like to be remembered?  
As someone who was passionate in all aspects of life, someone who cared about people and was trustworthy and honest in pursuit of supporting people to be the best version of themselves. In the end you are only left with your legacy, after all you can't be buried with your Bentley!