Franchise Hero: Lynne Lister
Published: 03 April 2020
Lynne Lister, managing director, X-Press Legal Services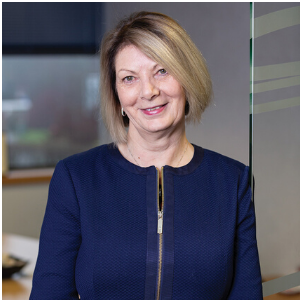 How did you get involved in franchising?
I was editor of a franchise magazine for 10 years. I later set up X-Press Legal Services with my family, producing property searches and reports for the conveyancing sector in 1998. Once the business became established, we felt that the best way to expand was through franchising ... we now have over 27 offices. 
What is your career highlight?
There have been many, but building a business with my family has got to take the top spot. 
What was your childhood dream job?
When I was a child, I dreamt of becoming a teacher or ballet dancer. I still remember the name of my most inspiring teacher, and I used to say I wanted to be just like her! However, life took me in a different direction and I never had the opportunity to do either.  
Who's influenced you the most?
Throughout my career, I have come across some influential people including my dance teacher! But my family has always been there, they were the inspiration for me to set up the franchise, continue to be by my side and are very much part of the business. 
How do you relax?
I love audio books. Having a story read aloud is a throwback to childhood. It is something I find very comforting and relaxing. One of my favourite authors is Dame Hilary Mantel, author of Wolf Hall. 
Tell us a little-known fact about you…
I once appeared on Sky News to promote the Franchise Awards. My five minutes of fame!
What's your favourite tipple?
I have to say I love coffee during office hours, but then when I am relaxing it has to be a nice chilled glass of Sancerre. 
What would be your desert island soundtrack of choice?
An old cassette tape of the Sunday Top 40 radio show from the 70s! We used to record the show and we'd have to be quick on the stop button, so we didn't have to listen to the DJ in between songs!     
Who'd play you in the film of your life?
Someone out of Coronation Street, perhaps? You've got to get those flat Northern vowels just right!  
Are you a loyal follower or supporter of any sports team? 
When they handed out the sports genes, I think I was in the queue for shoes. I have no interest whatsoever! 
One piece of advice you'd give to anyone starting out in business?
One piece of advice that I would give to someone starting out is to take care of those who work for you. They are hugely important, the lifeblood of your business and vital to your success.