Why now is the time for a CeX franchise
Published: 07 January 2022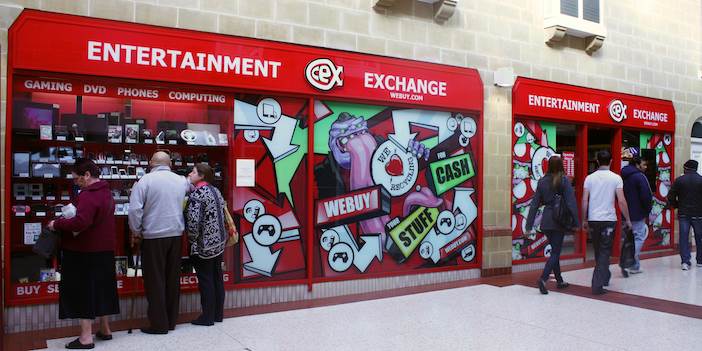 Why you should consider a CeX business for your next move…

To say that the last couple of years have been 'difficult' in high-street retailing would be quite the understatement, so why then is it the perfect time to invest in a retail franchise, and, in particular, a CeX franchise? To fully understand the reasons, we must break down the individual factors affecting the high street and look at how CeX's unique proposition makes it perfectly positioned to thrive in the current climate. 

The rise of online 
More and more consumers are making the switch to online shopping, and while many retailers have been late to build their online shopping experiences and presence, CeX built a best-in-class fully integrated website back in 1998. The website webuy.com offers customers all of the standard information, along with current exchange and sell-to pricing, as well as store stock availability. Crucially, all of the online orders made on the website are fulfilled by the stores themselves meaning that franchisees gain the benefits of a national website. Online sales have been growing year on year since launch to an average of 22% of total sales over the last year and as customers can also sell to CeX on the website it has been an essential source of stock during the lockdown periods. 

The so-called decline of the high street 
COVID-19 has changed spending habits with lockdowns and restrictions accelerating the move to online. As a result, some retailers sadly closed their doors, but the high street (contrary to what many news outlets would have you believe) is far from dwindling. There is a consolidation under way, a metamorphosis of the high street, but one that has occurred many times over the years, and what will come out of the change will be rewarding for those positioned correctly. 
With unit availability higher – and rents lower – than before Covid hit, there are many great opportunities for those who wish to take advantage of them. Indeed many retailers, including CeX, are currently expanding. In the case of CeX this is because it is not just a retailer; it is also a service provider – that primary service being cash for goods on the day. This is something that can't be easily replaced by an online store, it's something people will make a specific journey for and, with over £2billion paid to customers so far, it's something there is huge demand for. 

The importance of recycling and consumerism 
With growing concern about the environmental and ethical impact consumerism has on the planet, there has been a significant increase in the importance of second-hand goods in the consumer mindset. In 2019 there was a year-on-year rise of 17.6% in the value of second-hand goods sold in the UK, with some sectors of the market growing 11 times faster than traditional retail. The trend is forecast to continue increasing significantly over the next 10 years. 
Recycling is at the core of the CeX business model and the statement "We Love Recycling" has been essential to the brand image and messaging for nearly 30 years. The CeX offering is positioned as a friendly-to-the-planet-as-well-as-your-wallet service, meaning the brand are able to capitalise on this continually expanding market. This is especially important with a younger demographic, for whom the importance of the environment is a strong factor in consumer decision-making. Coincidentally, the products and services that CeX specialise in are desirable to these groups. 

Supply chain shortages
Brexit and coronavirus continue to cause product shortages in the UK, globally there is also a microchip shortage affecting the manufacturing and distribution of many electronic consumer goods. These issues have not stemmed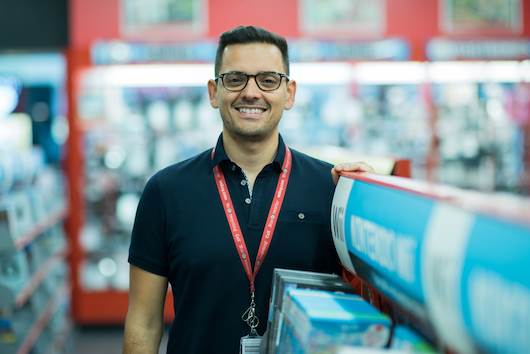 consumer demand, if anything, it's helped to stimulate it (just ask anyone trying to get the latest console over the last 12 months!).
Consequently, many of the latest products have seen their value increased significantly within the second-hand market, this is something that the CeX commercial team has been able to predict and price appropriately for, using the in-house bespoke tools they have developed. And as a result they have been able to maximise the margins achieved for the business and its franchisees.

Recessions and economic slow down
Economic growth is back – but for how long many ask? Consumer spending and investor confidence has been unpredictable over the last few years owing to the pandemic and Brexit, as well as rising inflation and fuel costs. CeX has not only already survived three recessions, it has thrived through them, growing exponentially during those uncertain times. 
This is largely due to all the products CeX sells being sourced from the same location they purchase them – the customer. Supply and demand curves are measured constantly and are somewhat predictable when you have nearly 30 years of data to analyse. In addition, not being tied into supplier deals or promotions, or having to worry about driver shortages or rising fuel costs, allows CeX to change buy and sale prices to meet market demands and to smooth out seasonal lows, as well as capitalise
on peaks. 
In fact, CeX are so confident that you will be satisfied with your investment in a CeX franchise that they offer a Buy-Back Guarantee if you're not. Subject to conditions, CeX will refund stock, shop build and fit-out costs, and take over the store management and running costs should the franchise not meet expectations.

So, if not now… when?
With just 387 CeX stores in the UK there are still plenty of opportunities left – as well as franchising and master franchising opportunities across the globe. Make 2022 the year you work for yourself; contact the head office team today to start a conversation.
For more information on CeX and to read your free Business Franchise magazine, check out the latest issue >>