The franchise that grows with its clients
Published: 11 April 2022
ActionCOACH: When business coach and client grow together...
Seánna Holland and Nick Walker are founders and directors of The Pack Smart Group. Having met many years ago in their former jobs, a mutual respect and admiration developed, ultimately leading them to launching and running their distribution and logistics company. Although there's no doubt the two work well together, they felt they could benefit from a third party who could act as a sounding board and potentially propel their business forward. 
The pair had enjoyed steady success in the past decade, but the pandemic sparked hurried growth, giving rise to intense pressure to keep up with demand. 
"We weren't looking for a business coach when lockdown hit. We were obviously grateful that our business hadn't closed like so many were forced to, but we had started to feel overwhelmed," explained Seánna.

"When Kevin Riley from ActionCOACH Warwick approached us, we were hesitant to even entertain the idea of having a business coach. We were concerned about the time we would have to invest in the sessions and the subsequent actions or homework we might be given to complete. However, we agreed to a joint session and whilst we went into it open, we did both think it wasn't the right time. 

"We quite quickly realised that an Action Coach was someone who could help us see the wood for the trees! Our coach really understood us and our business. We thought having an extra person to bounce ideas off during the peak season we were heading into could be a valuable asset. Our first session convinced us it would be time well spent."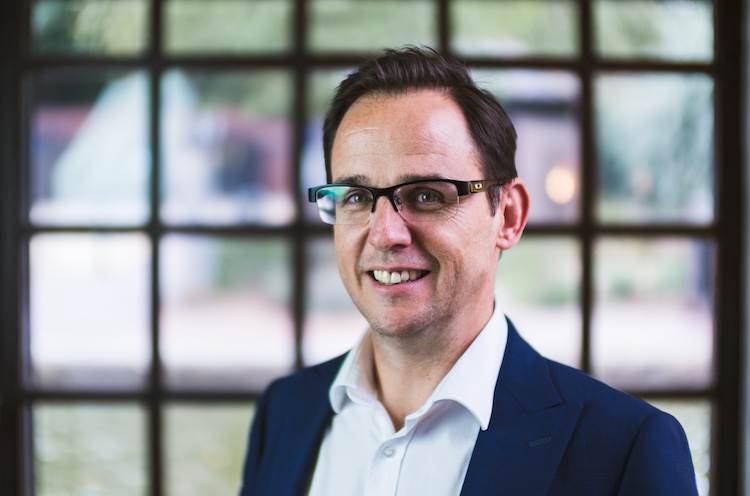 In 2017, Kevin Riley (right) stood in front of his loyal employees after discovering a large-scale fraud in his travel company, to inform them they no longer had jobs. Operations had to cease immediately, and Kevin hated the thought of anyone else going through a similar experience – thus encouraging him to choose a franchise passionate about the success of business owners. 
ActionCOACH pioneered the business coaching profession and now has 1,000 franchise partners worldwide, with over 200 in the UK. Since ActionCOACH was the only franchise rated 5-Star for Franchisee Satisfaction every year from 2013 and ranked in the top 10 of HSBC's Elite Franchise Top 100 league table every year since rankings began – Kevin wanted in. 
"I'd set a target to generate a monthly income of £30,000 by year four of the business – I smashed through it within just seven months. Through the pandemic, ActionCOACH Warwick gifted over 750 hours of coaching to local businesses, the impact of which earned us both local and national accolades. With our client portfolio increasing from 49 in 2020 to 93 in 2021, their successes meant growth for our business and my team as a result. I invested in the neighbouring territory of Coventry so my ActionCOACH firm can support even more businesses and move closer towards our mission of creating profitability and freedom for all business owners in our region," said Kevin.
Preparing for delivery 
"We started our one-to-one weekly coaching in April 2020, when the world was in the early stages of getting to grips with lockdown. We were in full-on fire-fighting mode, desperately trying to keep pace with our orders, ever-changing restrictions and concerned workforce. Kevin immediately pointed out some quick wins that would have long-term benefits," continued Seánna.
"Nick and I were often covering the same roles, both of us getting involved in finance, HR, operations and so on. Kevin suggested we concentrate on separate areas of the business. Now, I manage sales and the Client Service Team whilst Nick heads up operations. Before, clients weren't always sure who to go to, now they know who to approach for each specific element of business.

"Taking Kevin's advice has completely revolutionised our efficiency. Nick and I had both been feeling worn down and actually quite frustrated – I'd certainly lost my passion for the business. With Kevin's advice and guidance, we restructured our team, putting two new people in customer service and promoting internally a new Operations Manager. Doing this has meant we're less involved in the day-to-day business with more time to focus on our strategy and growth.

"Kevin's also been coaching our Operations Manager, who now has the potential to step up if Nick wishes to spend less time in the business in the future. We also have team leaders and assistants at all three sites, as well as an Operational Co-ordinator who liaises with our Client Services Team. In the short term, it was imperative we had this team in place due to COVID-19. Protecting our team at each site through bubbles and shift patterns was essential as our workload increased, but now we're set up with a team that can take the business forward in the long term."

Delivering results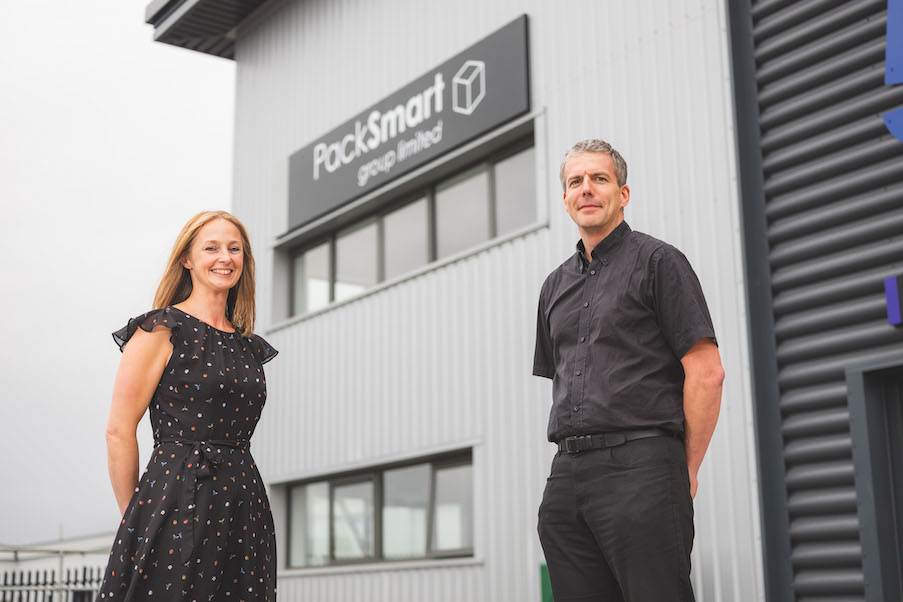 "Both of us are open and honest enough to say our business is dramatically different since working with ActionCOACH. Our team is better, our roles have changed, and just look at our continued growth.
"We've been pushed out of our comfort zone and challenged along the way but when I look at how far we've come, it's been worth every bit of hard work.

"Kevin gave us the confidence to push forward with our plans to market our
niche fulfilment services in September last year. We now target the music, drinks and sport sectors as well as general SME businesses, launching our new website to support that development.

"We fulfilled 67,000 orders in November 2019, but in November 2020 we managed 100,000 orders on the same staffing. We've experienced 118% growth in the last year – I'm extremely proud. We also have in place a structure that will allow us to identify new niche sectors, gain new clients and open new sites to dedicate to fulfilment of their services.

"It's not just significant change we've seen in the business thanks to ActionCOACH. Nick's home is near Cambridge, and he now only has to travel into the office two or three days a week, down from four or five (or six or seven!). He gets to focus on new projects and strategic planning for our business growth. More importantly, Nick has a young family and I know how much it means to him to be with them more. 

"I work from home three days a week and I'm rarely involved in the day-to-day operations anymore. I get to do the things I really enjoy in my spare time which includes leading five separate gym classes a week! I used to speak to other business owners, and I'd sit there and think, 'This person is so clued up and I feel like I'm just here winging it.' ActionCOACH has completely changed my mindset – my passion for the business has returned.

"Kevin has shifted our focus from working IN the business to working ON the business and it has made a difference to not just our work and personal lives but those of our staff too."

Fulfilling career, life and dreams
"Seánna and Nick are such an impressive team, they've been willing to challenge themselves and give up control of some things to their team – it's a hard thing to do, but they understood it was important for getting where they wanted to be. 

They were under immense pressure when we first spoke, but their growth in the last two years speaks to their adaptability and their personal drive. It's been a delight to coach them and help them achieve their dreams for the business and themselves," added Kevin. 

"The main reason I work is for my family. My wife, Sam, and our two children, Harry and Phoebe, love going on holiday, exploring different places and keeping active. We all knew sometimes business would come away with us on holiday – especially in those early days. But the flexibility of coaching means I can do it from anywhere. I've coached my clients from the Cayman Islands and New York – I'm determined to deliver for my clients without missing out on family time. 

"I never thought I would find something again that would reignite my passion for business. After my travel company closed, I lost sight of what I was looking for – ActionCOACH revealed itself to me when I needed it most. Three years into my journey with ActionCOACH, we're consistently in the top three performing firms in the UK. But perhaps the best part is setting the challenge for coaches following in my footsteps, those I'm employing in my business and those joining our family of franchise partners." 
If you want to build a business with scalability and longevity, make a difference in your local community and you're the kind of person who:
A) loves learning and developing themselves;
B) has enjoyed success in their career or sport; and
C) is willing to invest if they see substantial rewards can be made…

Then find out more over at the ActionCOACH franchise profile page>>