The Alternative Board celebrates growth at annual gathering
Published: 18 April 2023
Leading business franchise, The Alternative Board (TAB) celebrated global growth at its recent Annual Facilitator Conference.
 
The two-day conference, hosted at the Crowne Plaza in Leeds brought together TAB  franchisees from across the UK to celebrate the franchise's stellar international growth while also sharing best practices and future ambitions.
 
TAB franchise owners come from a wealth of business backgrounds and bring SME owners together to share their professioånal challenges and improve their lives.  TAB franchisees nurture the growth of these local businesses, deriving immense satisfaction by facilitating positive changes.  The franchise is a subscription model where members, who are owners and leaders of private businesses, pay a month-by-month investment for business advisory, planning and coaching services.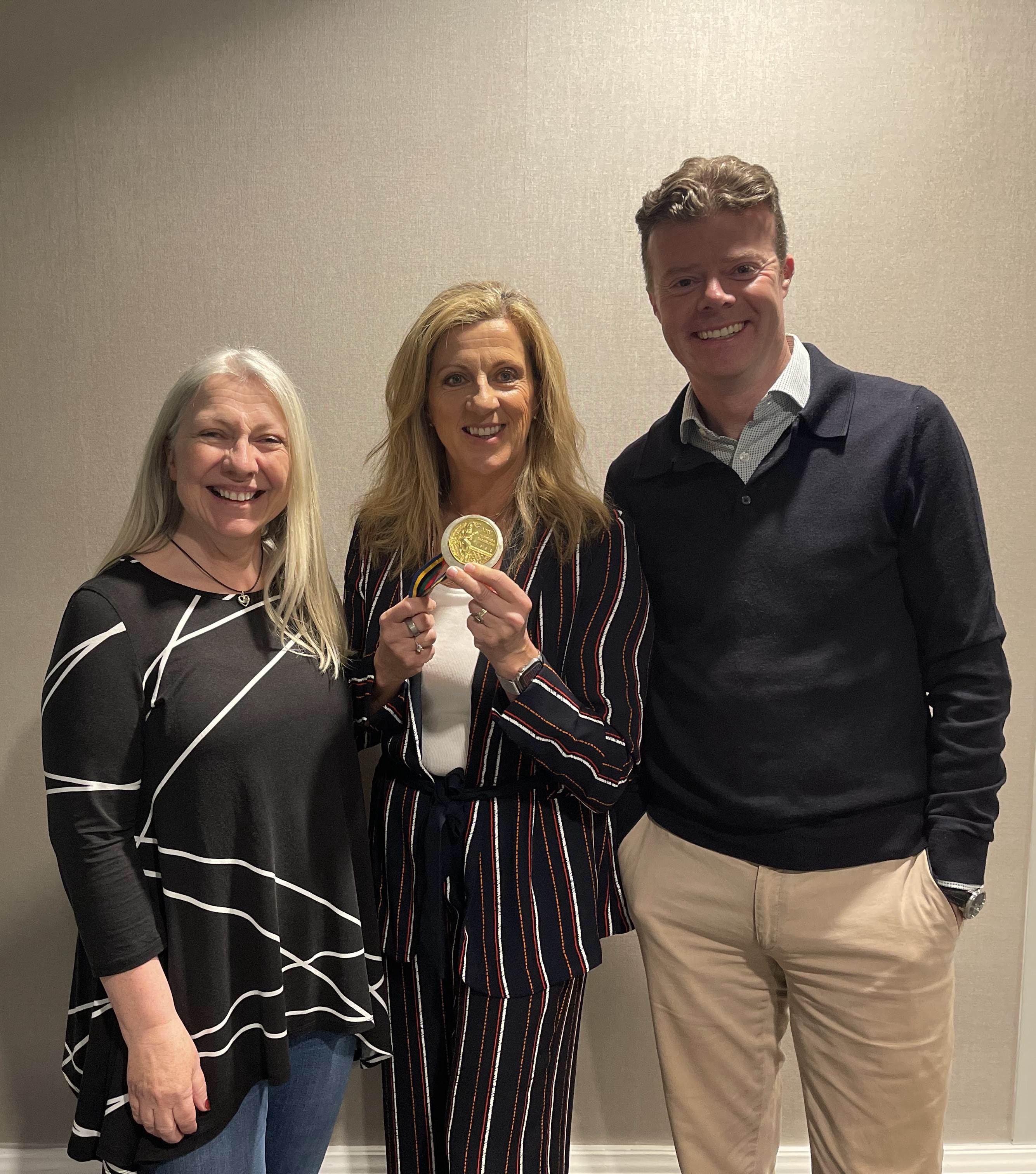 Bringing franchisees together for an enrichment-filled two-days, TAB's conference featured a host of interactive presentations including sessions with TAB's USA based President Jason Zickerman, Olympic Gold medallist Sally Gunnell OBE and charity partner Rugby League Cares.  A member panel of business owners whose personal and professional lives have been transformed by TAB, provided attendees with invaluable insights into the impact TAB is having within the UK's SME community.
 
"This year's conference was hugely successful and an incredibly motivating two days for all attendees," commented Ed Reid, MD of TAB (UK).  "Our President Jason Zickerman opened the conference by sharing the impact TAB is now having globally with plans to expand into Asia within the next two years.  Jason described TAB as 'the go to organisation for better businesses, better lives' and that's exactly what our franchisees across the UK are delivering to SMEs from two to 250 employees.
 
"This year's conference provided franchisees with an abundance of new ideas, strategies and tools to help them maximise their businesses in 2023 and beyond.  The presentations from external bodies were fantastic and none more so that those from TAB members, two of whom have successfully sold their businesses thanks to the expertise of their TAB facilitators.
 
"The TAB franchise is growing consistently across the UK and this year's conference provided the perfect platform to celebrate our successes and share our future ambitions.  TAB's revenue is up and demand for our services remains incredibly strong as SME owners increasingly recognise the impact that TAB can have on their business.  We have the capacity to increase our facilitators by 50 per cent and are actively seeking new franchisees across the UK with strong business backgrounds and a passion for helping others to flourish."
 
TAB is the world's largest franchise system providing peer advisory boards and business coaching for business owners.  Across the UK over 1,500 SME business owners have benefited from TAB.  Revenue growth of companies working with TAB between 2020 and 2021 averaged an impressive 28.4 per cent with 80 per cent reporting their turnover had increased since joining TAB.  
 
TAB franchisee opportunities are currently open across the UK and are ideally suited to those with a background in business.  TAB is seeking professionals including consultants, coaches, business owners and senior employees who are looking to combine a passion for business with the drive to help others to succeed.  Harnessing their existing professional skills and expertise, TAB franchisees can transform local businesses.
 
TAB franchisees enjoy incredible flexibility and independence with unparalleled training and support.  As a business service, a TAB franchise has very little overheads and many franchisees choose to work from home.  TAB even takes care of the accounting so franchisees can enjoy a better work/life balance. 
To find out more about franchising with TAB, visit their profile here >>