A tidy income

Whether you're looking for a management franchise or run a hands-on business, investing in a cleaning franchise could help you clean up in the business world.
From commercial cleaning to domestic cleaning, management or hands on, there is a wide range of opportunities out there when it comes to investing in a cleaning franchise.
Estimated to be worth more than £60billion in 2016, the cleaning industry is thriving, with experts predicting a steady growth to continue through 2017 to 2020. So, dust off your preconceptions, a cleaning business isn't simply Mr Muscles and Marigolds, with technology constantly changing and evolving, there will always be opportunity to stay in the game. These developments can affect the equipment the company uses, safety updates affect the chemicals you clean with, and there will always be ways you can enhance your managerial skills. What's more, the commercial cleaning sector is particularly doing well with a rise in technology, as well as an emphasis on businesses creating a brilliant environment to work in.
If you're looking to run a successful business, starting a cleaning franchise will give you the additional support, established network and proven structure for that head start you need.
Here, Flora Neighbour speaks to three franchisees in the cleaning industry about their experiences of the sector…
John Bate - Minster Cleaning Services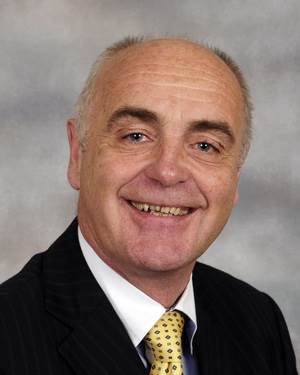 John Bate, franchisee for Minster Cleaning Services, Nottinghamshire, bought the branch as a going concern in 2011, the franchise having been originally opened in 1994.
What did you do before franchising?
Before joining Minster, I worked with my wife as a co-director in a health and beauty spa business.
Why did you choose franchising and why Minster?
I realised that franchising was the best way forward for all the usual reasons: the relatively high success rates of franchised businesses, a tried-and-tested business model, and comprehensive support systems.
Minster was recommended to me by a friend who was a very successful franchisee for many years. I trusted his frank and honest opinion and have certainly not been disappointed. By buying an established branch, I had customers and cash flow from day one and, as a management franchise with large, exclusive territories, Minster offered me the opportunity to build a substantial and valuable business.
Why the cleaning sector?
Commercial cleaning is a massive, multi-billion pound market and, as an essential business service, there will always be a demand which will be largely unaffected by technology or fluctuations in the country's economy.
How has your previous experience assisted in running your franchise?
The customer services management experience that I gained from the health and beauty spa business has been very valuable as Minster is also very customer-focussed; the main challenges of the business arise from the management and supervision of 100 plus cleaning operatives so people-management skills are essential.
What has the training and support been like?
Training and support has been key to Minster's success. With well over 30 years in the business, they have put in place comprehensive training programmes and systems which take care of most of the day-to-day business activities leaving franchisees free to develop and grow their businesses.
How was business in the beginning? And today?
The business has grown over the years and there is still a huge amount of potential in the Nottinghamshire area. Levels of enquiries this year so far are very encouraging and we are already seeing these converted into additional business for the branch.
Describe a typical day…
One of the things that I enjoy most about running the franchise is that there is no such thing as a typical day. When you are managing large numbers of people there are always new things cropping up. We also make regular daily visits to our existing customers and potential new customers who require a quotation for our services.
What are your plans for the future?
I am very optimistic about the future. We still have many ancillary services to offer our existing customers and to promote to potential new customers; we try to provide a one-stop shop for anything cleaning related. We've also been very successful within the healthcare sector and intend to continue developing this area of the business. Minster's knowledge of implementing cleaning regimes and practices which meet Care Quality Commission (CQC) requirements is convincing practice managers that we are the ideal partner to help the fight against healthcare associated infections.
Would you recommend a cleaning franchise to others?
When I took over the business in 2011, the country was in one of the worst recessions in living memory but we still managed to achieve excellent levels of growth so I wouldn't hesitate to recommend a cleaning franchise and, provided you have people-management skills, I wouldn't hesitate to recommend Minster Cleaning Services.
Nusrat Ali - NIC Services Group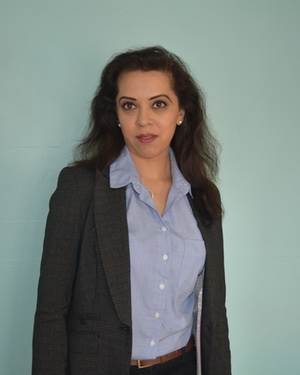 In August 2015, Nusrat was looking for a secure and strong brand to run as a franchise in Manchester. She found this with cleaning management franchise NIC Service Group, and the rest, as they say, is history.
Why did you choose NIC?
NIC Services Group is a very well-established business with a strong corporate history and philosophy. They also have a very strong pre-opening training and support programme with excellent ongoing support.
What training and support did you receive initially and ongoing?
NIC provides a very comprehensive in-house training programme. They provide franchisees with a detailed operational manual covering every single step in the development of new business. The training provided ensures that all new franchisees will represent the brand to the standard and quality required. NIC provides franchisees with ongoing support from a business development manager to assist and offer guidance throughout their franchise journey.
What is a typical day for you as a franchisee?
I start each day with a cup of coffee and walk to school with my child. As I am my own boss, I look at whatever I have scheduled for myself for that particular day. I usually do some sales prospecting and visit my chosen areas to quote and collect leads. I then return to the office and finalise my paper work. I will also visit my current clients as required, perform audits and hold meetings with staff.
What challenges have you faced?
I completed very thorough due diligence and research so I had a better understanding of the potential challenges I may face. I knew I needed to be patient and work hard to secure my first contract and start building up my business.
In your opinion, what makes a successful franchisee?
In my opinion, having the right business model, location, market saturation and strong operational systems help make a successful franchisee. You must be willing to work hard, learn all about the brand and never stop marketing yourself and your business. It is essential you have a good business plan with a long-term commitment and a positive attitude.
Would you recommend a cleaning franchise to others?
Yes I would definitely recommend it, mainly because of the unique business model. You are working with a range of businesses and receive quality training. It is a very lucrative market with high return on investment and there is continual year-on-year growth in the cleaning industry.
What are your plans for the short-and long-term future?
My short-term goals are to improve my marketing strategies to maximise on sales opportunities and improve time management to ensure positive and the most productive results. I want to keep building my business to increase coverage while always working to minimise overheads. Long term, my goal is to keep building my customer base to increase revenue. I aim to become one of NIC's £1million turnover franchisees and I also want to offer a good career path for my employees.
What do you expect from a franchisor?
I think a franchisor should provide excellent area knowledge, sales and marketing assistance, quality training and ongoing support, review, planning and cost-effective management – all of which are provided by NIC.
Paul Clark - OvenU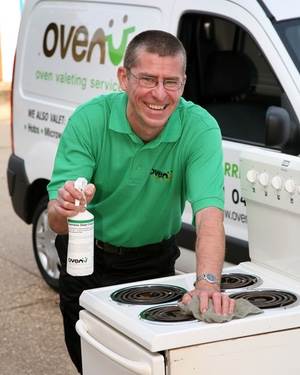 Although Paul enjoyed his previous job in social care, he was looking for a change of direction and wanted to run his own business. Paul was sold on Ovenu in 2007 after enquiring and then meeting with Rik Hellewell, Ovenu's managing director.
What training and support did you receive initially, and is it ongoing?
Those initial couple of days were fantastic; I was given plenty of information, walked through the processes and was given hands-on experience. The managing director, Rik Hellewell was really down to earth, we even chatted into the early hours of the morning and he alleviated any concerns I had.
Every franchisee receives regular updates and ongoing marketing support, which is crucial in getting your business up and running, as well as social media training, which has become more important in recent times. Also, I know I can pick up the phone at any time to call head office and they will be there to support me.
What is a typical day for you as a franchisee?
I start the day at 6.30am, making sure the van is prepared and all my equipment and uniform is clean and tidy. My first appointment is usually at 8am, so I ensure that I am at the client's home for then. Usually, I complete three appointments a day, so in between these I will check my emails and make phone calls. After my final appointment, I head back home and ensure that all my paperwork and admin is in order before having downtime with the family.
What challenges have you faced?
My first year was always going to be a challenge as it was new to me, but more so because it was at the start of the recession. I was also leaving behind a good career with excellent benefits, so there was always a risk.
However, Rik and head office were brilliant and helped a lot in positioning my business in my area with marketing and advertising support. Putting in the groundwork and getting the systems in place at the start was very time-consuming and a lot of hard work, but it has paid dividends. Expanding the business with my wife Andrea was challenging, but I haven't faced any real problems during my time in business.
In your opinion, what makes a successful franchisee?
Be prepared to work hard. Take advice from those with experience and you can't fail. Our annual general meeting is a great way to network with other franchisees and draw on their experiences and tailor your methods going forward.
Would you recommend a cleaning franchise to others?
Yes, absolutely. Domestic cleaning, in particular, is a growing market and something that more and more consumers don't really have the time to do themselves anymore.
You may also be interested in...