Tezlom Healthcare Recruitment Agency Discovery Webinar
Published: 10 June 2021

Business Franchise Discovery Webinars 
Discover how you could build your own successful business within the ever-expanding healthcare recruitment sector with no previous industry experience required!
If you have the drive and ambition to run your own business, watch this free 30-minute on-demand Discovery Webinar to learn more about the Tezlom Healthcare Recruitment Agency franchise opportunity.
Hosted by Director Ryan Armitage and Franchise Operations Manager Zoe Perry, the session will cover:
• A brief history of the brand and its ethos
• The ever-growing marketplace for Tezlom's services
• The role of a Tezlom Franchise Partner
• What the franchise package includes
• The training and support you can expect as a Tezlom franchisee
• Next steps!
Meet the speakers: 

Ryan Armitage
Director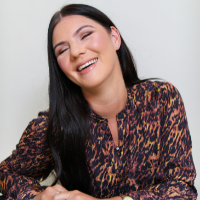 Zoe Perry
Franchise Operations Manager