Winter 2022-23 latest issue - out now!
Published: 15 December 2022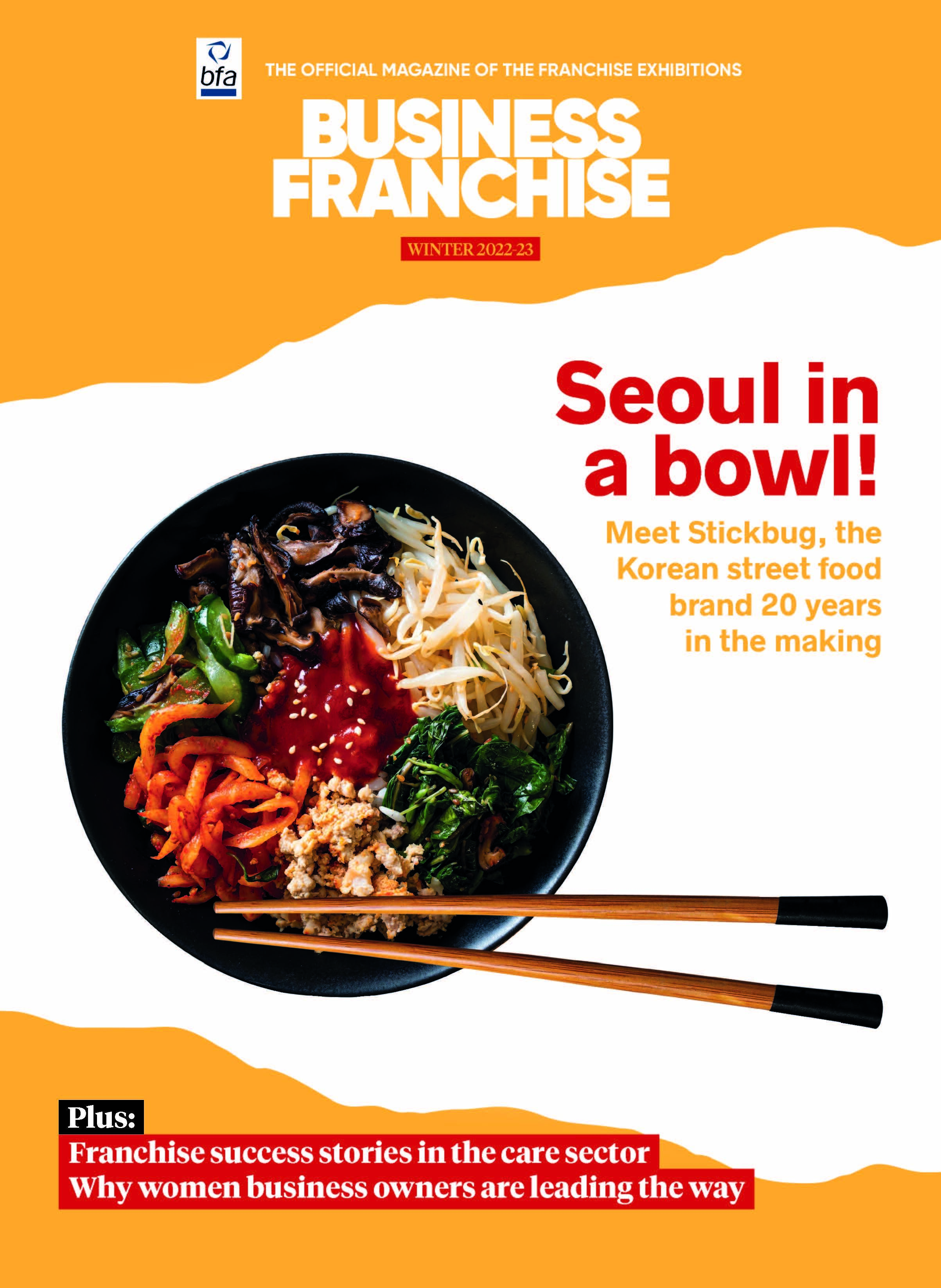 The winter edition of Business Franchise is packed with information and guidance on how you can make 2023 a lucrative and prosperous year. Inside this issue is everything you need to know to kickstart your franchise journey with confidence and knowledge, including franchising opportunities, the latest industry news, interviews with existing franchisees and advice that will aid you, no matter what stage you are at in your franchise process.
Advice pages include how to choose your franchise location and who to consult about funding and lending processes. Browse these pages to find a review of the year that we are leaving behind and what to expect, and look forward to, in the coming year.
Also featured:
On the Cover - Stickbug: the new authentically Korean brand has expansion plans. Business Franchise talks to the co-founders to see how you can get involved >> Read full article here
Choosing your franchise location - Novuna Business Franchise discuss what questions you should ask yourself. >> Read full article here
The recession-proof sector that continues to grow and attract new franchisees - read about leading franchise brands in the care-at-home industry. >> Read about the care sector
"Is '23 the year for me?" Ashtons Franchise Consulting finds reasons to be cheerful for the year ahead. >> Read full article here
Never miss an issue - subscribe today to receive your regular free copy of Business Franchise >> Subscribe here