Radfield Home Care - 'The Most Outstanding Home Care Network'
Published: 25 May 2023
Experts in the business of care
The only home care brand awarded a prestigious Princess Royal Training Award for their franchisee onboarding programme, Radfield Home Care are using their 40-year care sector legacy to empower franchise partners.
2023's "Outstanding Home Care Franchise Network"
This year has seen further validation of the Radfield Home Care franchise training model after they swept the board at the 2023 National Home Care Awards. The brand claimed five wins, including Outstanding Home Care Franchise Network 2023, Best Team Support, and Best Training and Development Expertise beating a host of larger competing brands.


An emphasis on quality care services
Radfield Home Care's achievements have been driven by their commitment to providing high-quality support to their growing network, so that they may in turn provide high-quality care.
Along with earning a raft of prestigious awards in only six years of franchising, Radfield Home Care can boast an impressive 100% of its offices hold a rating of at least 'Good', or higher, on their first inspection from regulator the Care Quality Commission (CQC). Of the rated offices, almost 20% now hold the highest-possible rating of 'Outstanding'.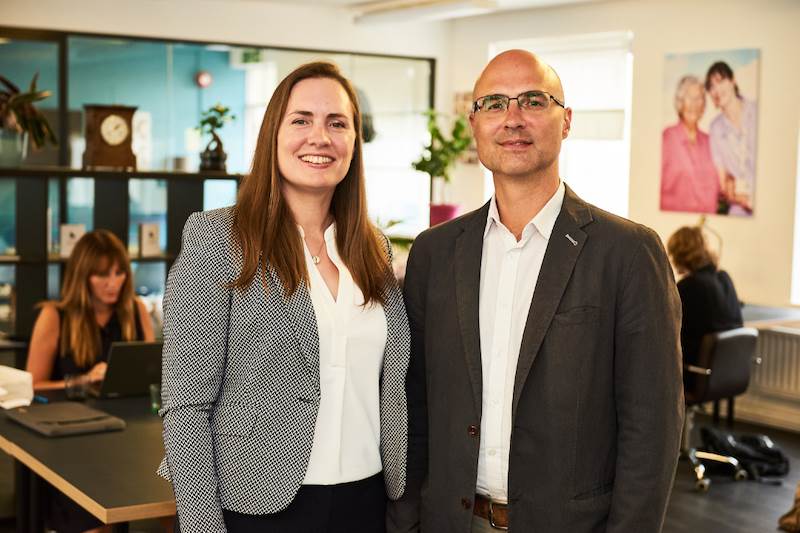 Franchise opportunities from a 40-year brand legacy
The Radfield Home Care franchise training programme has been carefully crafted over years of delivering quality care. Radfield began as a residential care home over 40 years ago. In 2008, siblings Dr Hannah MacKechnie and Alex Green (pictured) transformed their parents' care brand into Radfield Home Care, taking quality services out into the community.
Radfield's extensive background has provided the brand with more years of experience in older person care than any other UK franchise opportunity. With their experience and storied history, Radfield demonstrates a robust and durable model that has thrived through recessions and pandemics.
As co-founder Alex Green explains: "Exceptional care is about enabling people to live their best life for as long as possible. That's what exceptional care means to us. It's what we grew up with, how our parents inspired us and now we're proud to be working with outstanding franchise partners to take the Radfield standard of care out to the nation." 
Award-winning franchisee training and upskilling
Radfield Home Care are the only home care brand that has won a prestigious Princess Royal Training Award for their franchisee training, other Princess Royal winners include JCB, Lloyds Bank, and the Royal Navy.
This award recognises their commitment to delivering first-rate training and support to all their franchise partners. Radfield understands the importance of empowering franchisees with the skills they need to run a successful home care business. They do this by providing comprehensive training programmes and ongoing tailored support through the set-up and growth of each business.
"I like the fact that you have all of that network of support and everything is already in place. We have somebody we can go to that we trust, who has the business background." Jackie Gillen, Owner of Radfield Home Care Wakefield & Dewsbury. 
High-level business support
With a ratio of two trading offices to every support team member, Radfield has one of the highest ratios of support in the industry. This means the Radfield National Office team provide you with the highest levels of support possible at every step of the way.
Once a franchise partner has completed their initial onboarding, the dedicated support from Radfield is there at every step along the way – from their initial office opening, to becoming an established local care champion – like James Beech whose Radfield office was rated as 'Outstanding' by the CQC. James says: "Although you've got your independence you've also got that fallback on a depth of expertise that you wouldn't otherwise have in terms of running your own business."
Each office is provided with a dedicated onboarding and business performance manager to guide and advise them along the journey to becoming a thriving business. Along with business performance support, each member of the National Office team brings a wealth of expertise to the table. This includes data analysts, care compliance veterans, SEO experts, former journalists, and business advisors for national brands.
The variety of knowledge that the National Office team provides gives each franchise partner a 'Swiss Army knife' for problem-solving to address whatever challenge may come their way.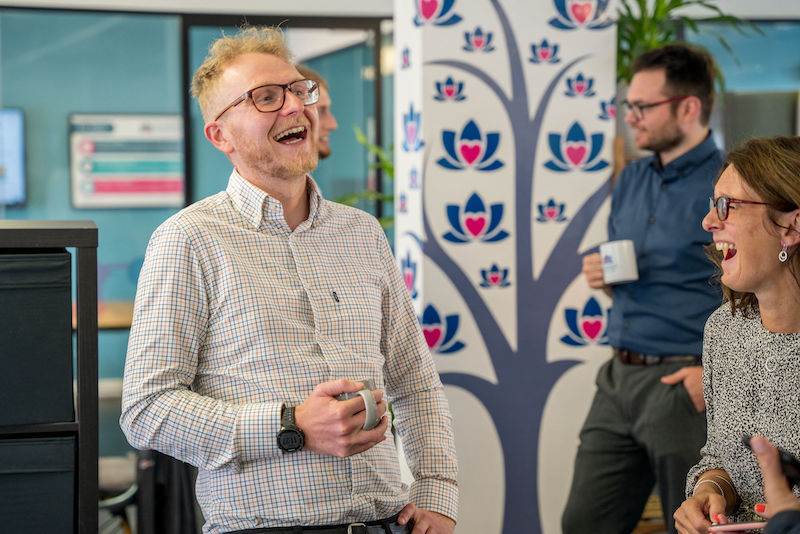 Building on success, launching three new services
Even with a strong legacy and a list of accolades, Radfield are still gaining momentum. Driving growth and providing new revenue opportunities, Radfield have launched three new services for their network to offer. In addition to visiting home care, they now also provide live-in care, assistive technology, and day care services.
Former GP and Radfield co-founder, Dr Hannah MacKechnie, confirms: "Our sector is evolving, and we are supporting our franchise partners as it does. Our innovative Connected Care technology is empowering clients with AI-driven care options, while our Live-in care and day care services are giving older people in our communities more flexible, premium-quality care options."
 Why Radfield Home Care?
"Outstanding National Home Care Franchise Network" Gold Award Winner at the 2023 Home Care Awards.
Over 40 years' family-run experience in the UK care market
Winner of a prestigious Princess Royal Training Award for investing in franchise training.
Comprehensive training programmes covering all aspects of running a successful home care business.
Award-winning business support from the National Office – including specialist marketing, sales, recruitment, care compliance, and IT support.
Comprehensive training programmes to help franchisees get their businesses up and running quickly.
Dedicated team of experienced professionals providing ongoing support and advice.
Trusted brand in the home care sector with a commitment to providing quality private care.
 For more information on the Radfield Home Care franchise opportunity, visit the profile page>>